Best place for your celebration
An exceptional moment for you or your relatives is getting closer?
Christening, first holy communion, anniversaries, graduations, meeting of friends, company meetings.
Wide offer of our kitchen, nice and professional staff will create for you an experience, that these occasions definitely deserve.
Turn yourself at us with trust, we are here for you.
More information we will give you at prevadzka@hotelkultura.sk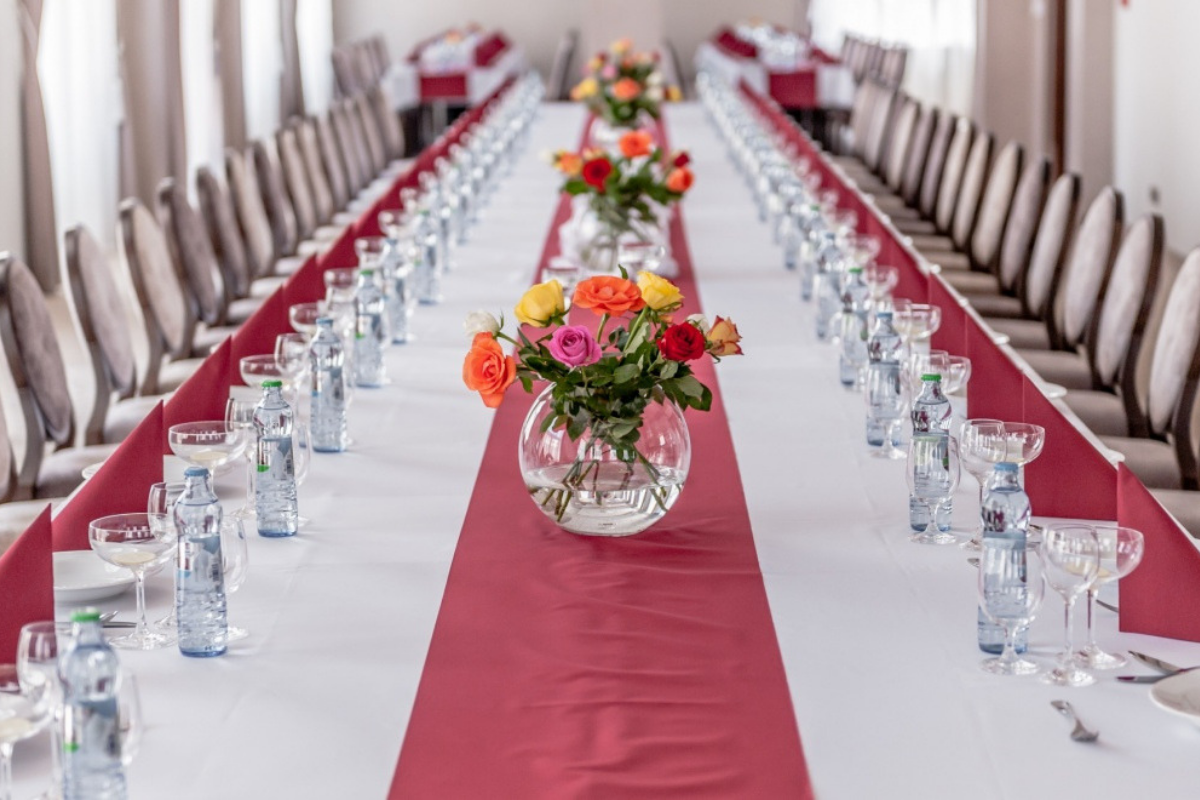 SPACE RENTAL
Saloon Čebrať with a capacity of 24 persons
Restaurant – table reservation
Social hall with air-conditioning and capacity of 150 persons
The social hall can be divided into 3 separate sound isolated rooms:
DECORATION
Chair covers
Decorative ribbons for chairs from organza
Decorative items for rent: glass flower pots, candlesticks/pieces
Round table for 8-10 persons + table cover
Stand by table + table cover
GASTRONOMY
Possibility to choose a ceremonial menu from the added offer
Price for basic menu/ toast, soup, main course
Second dinner – in the form of a warm buffet and cold buffet
We are open to your proposal and inquiries
BONUS
Cover for tables in different colors of organza (according to the hotel samples) free of charge
Possibility of bringing your own desserts, cheese, nuts, snacks and etc.
Possibility of bringing your alcoholic and non-alcoholic drinks only for a cork fee
CATERING
More information we will give you at prevadzka@hotelkultura.sk
PAYMENT
50 € deposit by a reservation of the date
Billing of the final price the next working day.
More information we will give you at prevadzka@hotelkultura.sk