Meeting rooms for every event
Are you looking for a space for an event or a congress? We recommend you to visit us. Our rich experiences, we would like to use by organizing your events. Newly reconstructed spaces are with their elegance, functionality and great size are briefly the best choice for you. Spaces are suitable for the organization of congresses, expositions, presentations, social events, weddings or celebrations.
A flexible connection between halls allows organizing events with up to 500 persons.
Bookings
Social hall with terrace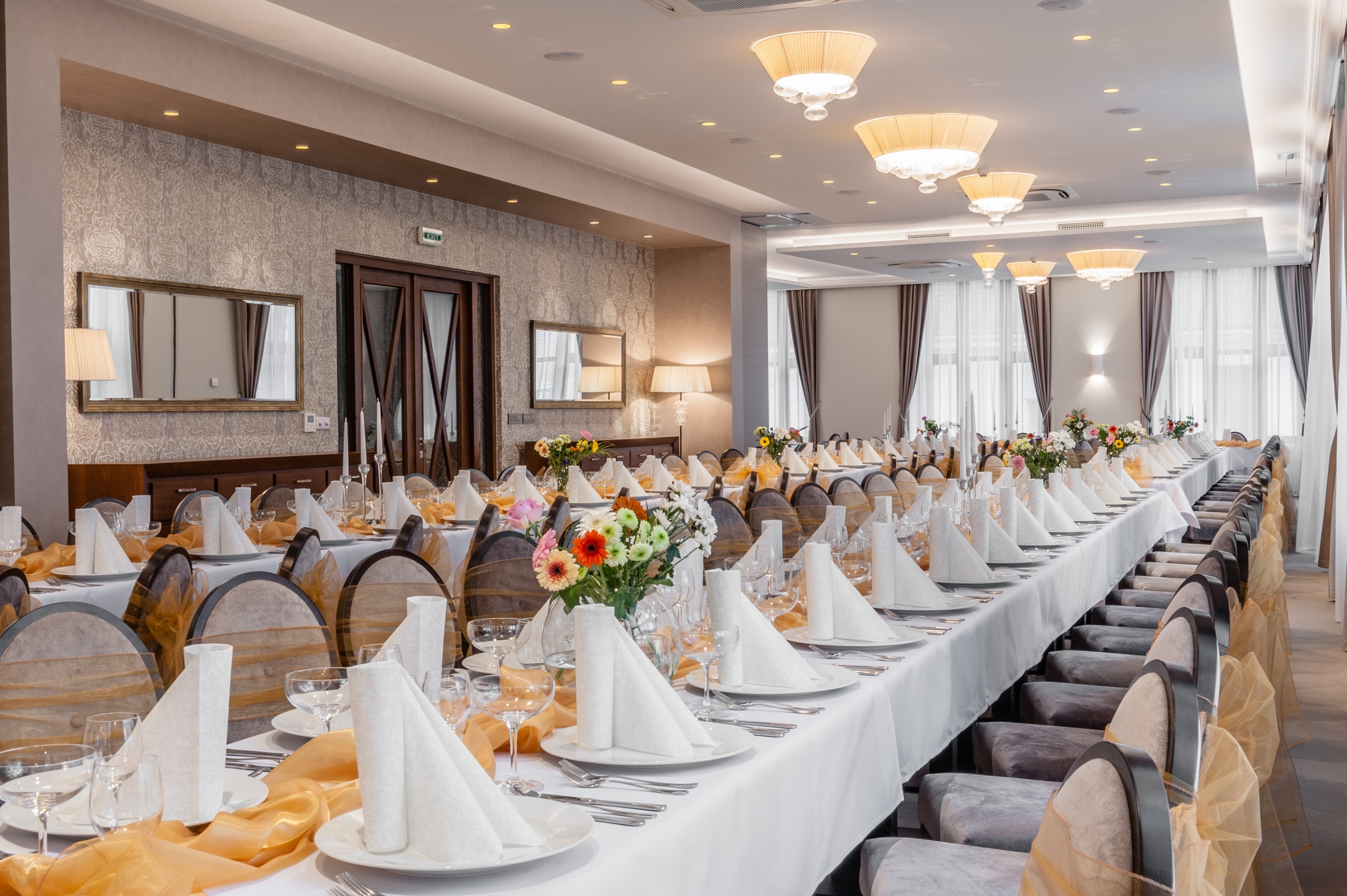 Saloon Čebrať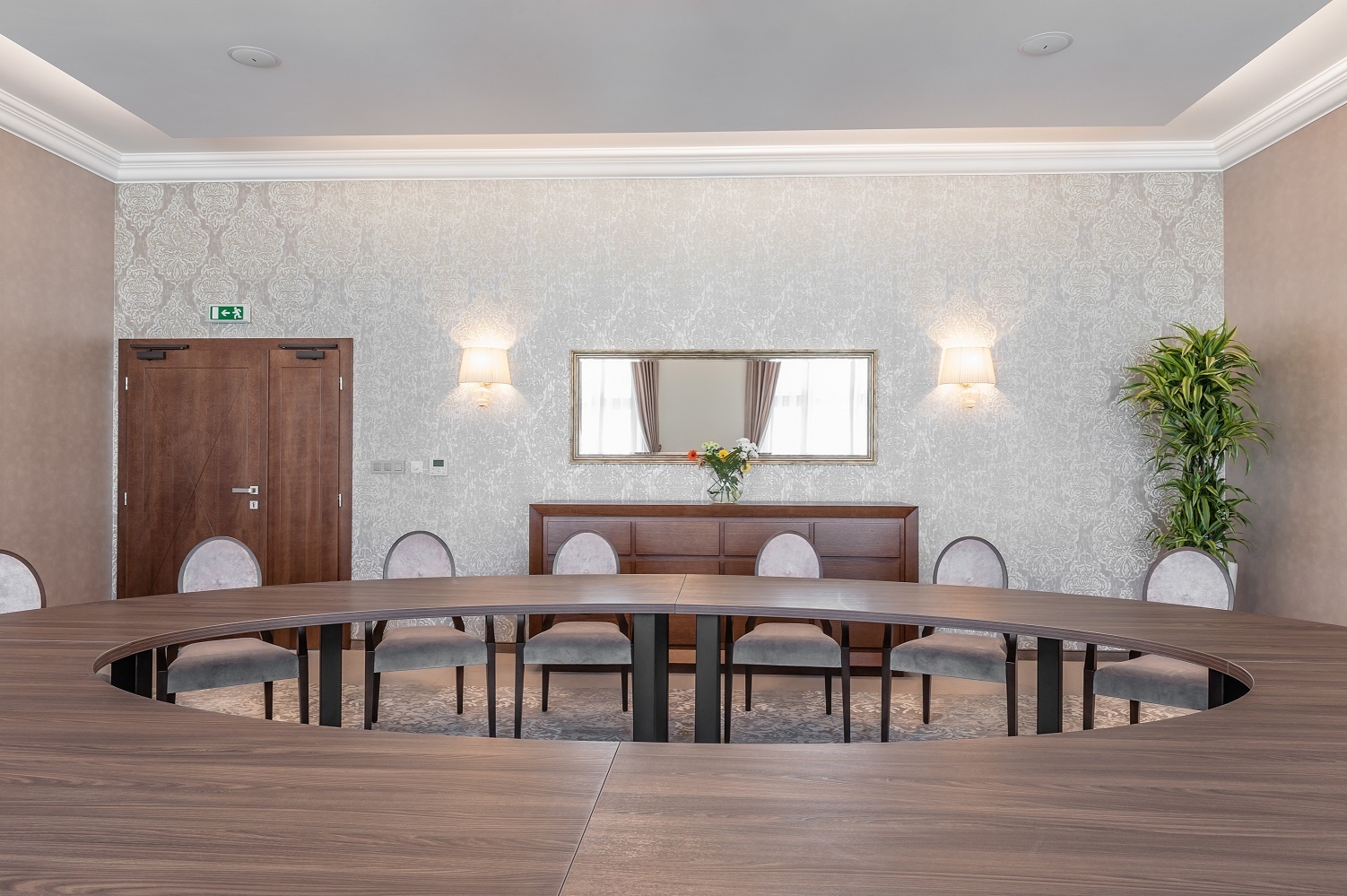 HOTEL KULTURA*** offers you two saloons. Choč and Čebrať each one with the capacity of 20-30 seats is great for business meetings, trainings, and occasional meetings.
The Atrium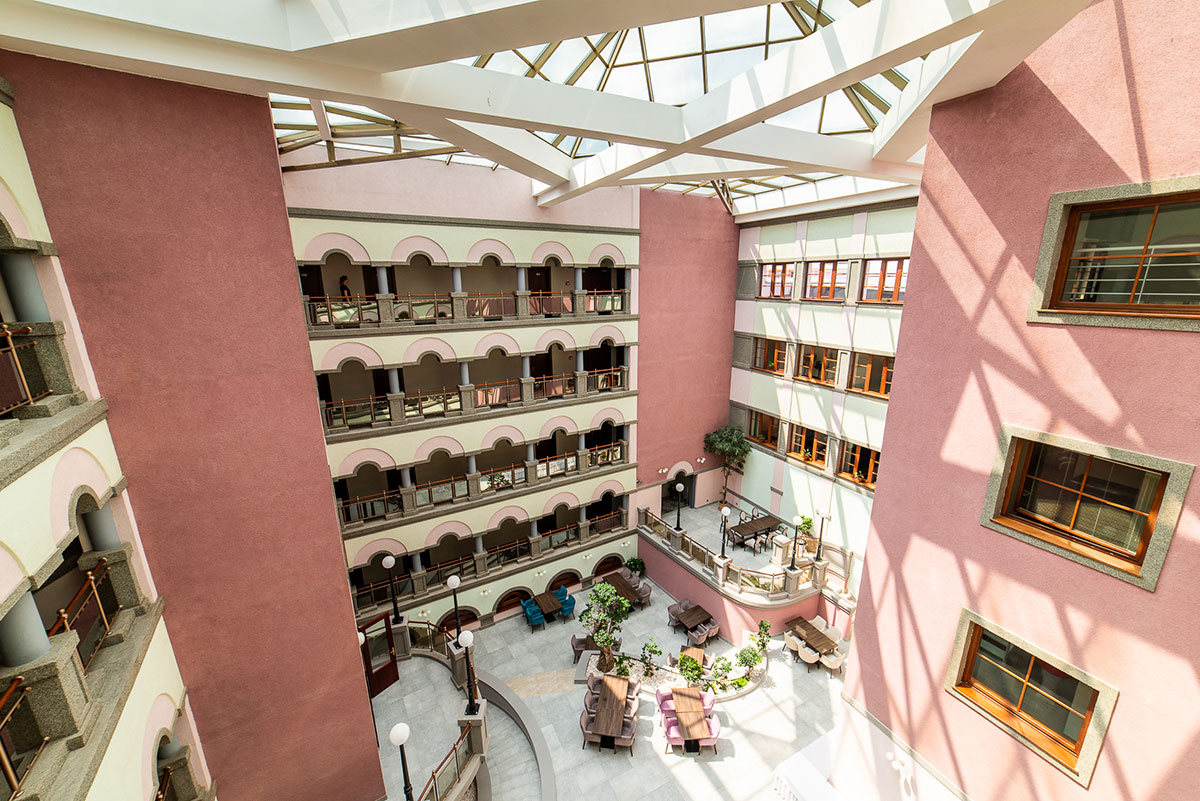 The Atrium of HOTEL KULTURA*** is a unique space in the middle of the hotel and it is its heart. An Atrium is an ideal place for organization receptions after congresses and conferences. The capacity of the Atrium is 70-100 persons + next 150 we can serve in the adjoining Social hall, which is connected with the Atrium. A part of the Social hall is also a large terrace with a view at the surrounding mountains and historical center of the city Ruzomberok.
The Great Hall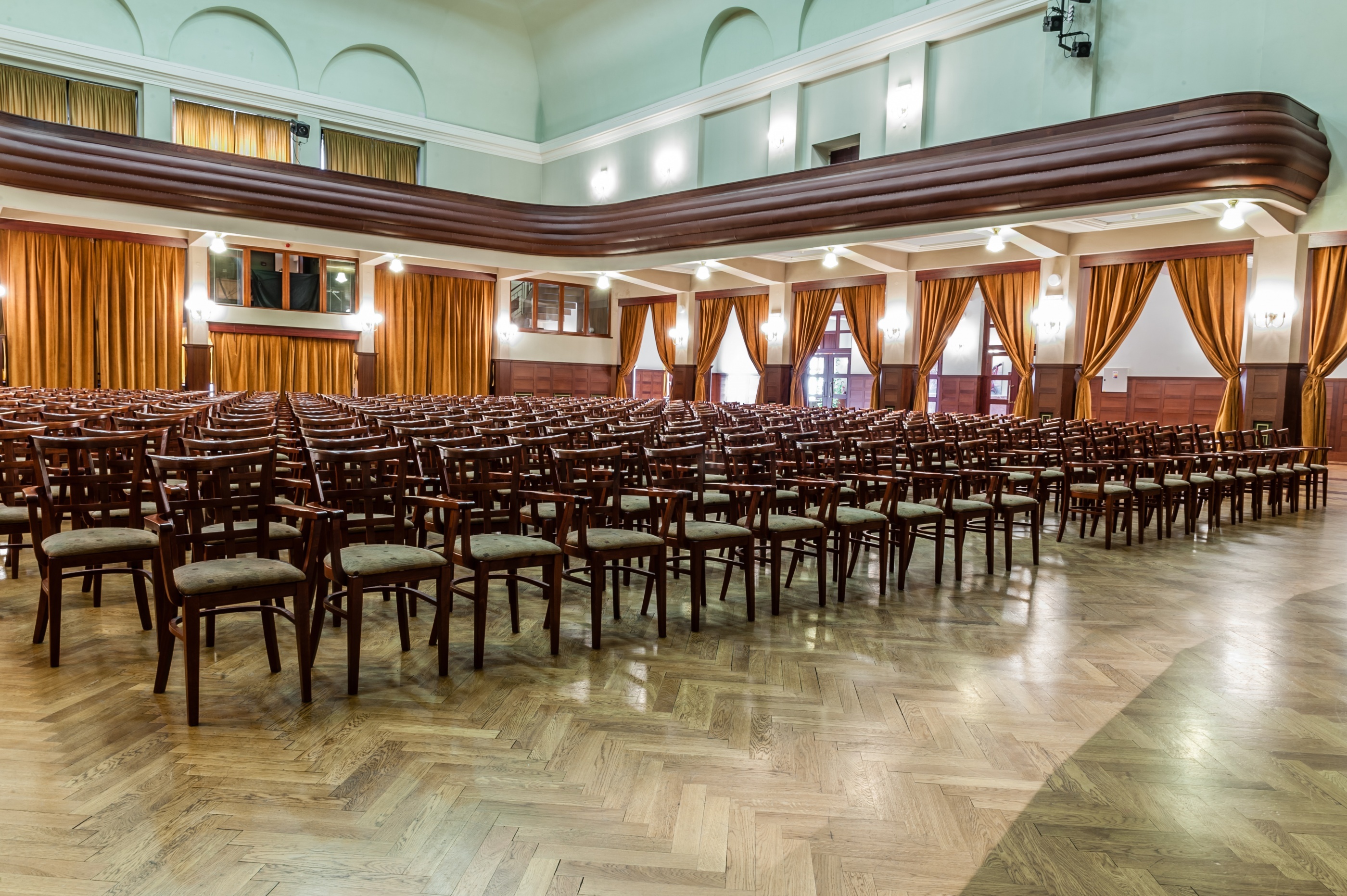 One of the biggest spaces for rent, that hotel offers is "The Great hall". It is located in the cultural-social part of KDAH. The Great hall is a multifunctional hall with a capacity of 500 persons, which can be used as a congress center, dancing-social hall, etc. The Great hall has a non-barierr connection with the Atrium and with a Social hall with a terrace, and they are on the same floor.