Traditional Slovak kitchen
Take a taste of a traditional Slovak kitchen in a modern dress, under the lead of ou experienced team of cooks. The exceptional atmosphere creates the elegant space of the restaurant with a view at the historical center and a walking zone.Besides A la carte menu we offer also high-quality daily menu made from the fresh stuff.
The capacity of the restaurant is 70 places with a non-barrier entrance. Besides the gastronomical experience is also a great place for weddings, family events, and business meetings.
Popular DAILY MENU fills up our restaurant from 11:00 AM to 2:30 PM. Everyday is available 3 – 4 meals, every time is also available food for vegetarians and celiacs.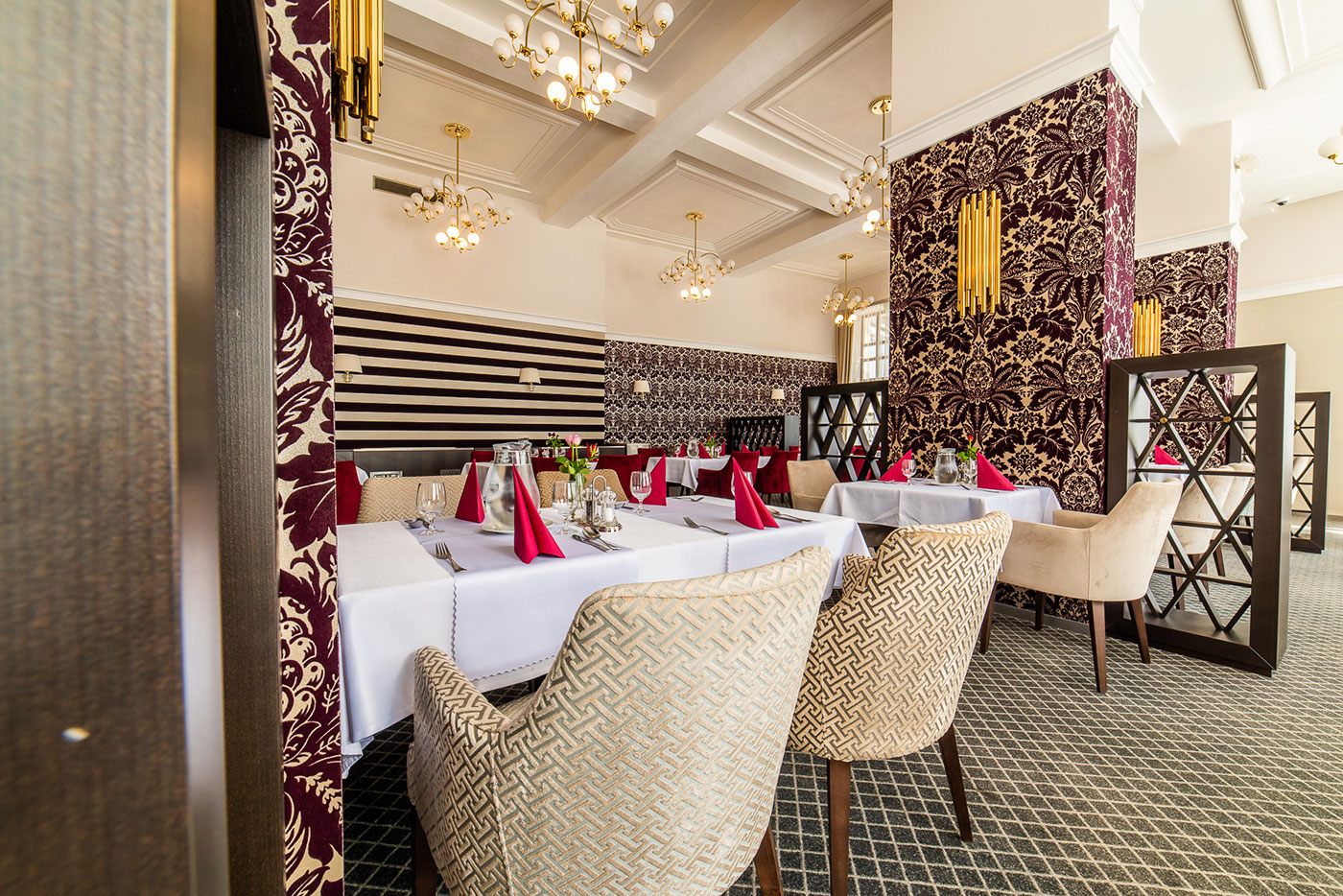 Coffee lounge – the place of meetings
In the coffee lounge space next door you can enjoy an excellent coffee, homemade cakes, Slovak wines, and great drinks. The coffee lounge is divided into smoking and non-smoking area.
The new interior of the restaurant, the coffee lounge and the hotel hall mirror the elegance and history of the building, which is almost 100 years eye-catching part of the historical center in Ruzomberok. It is a place for meetings for people of Ruzomberok, but also a place for congresses and comfortable accommodation in the center of Ruzomberok.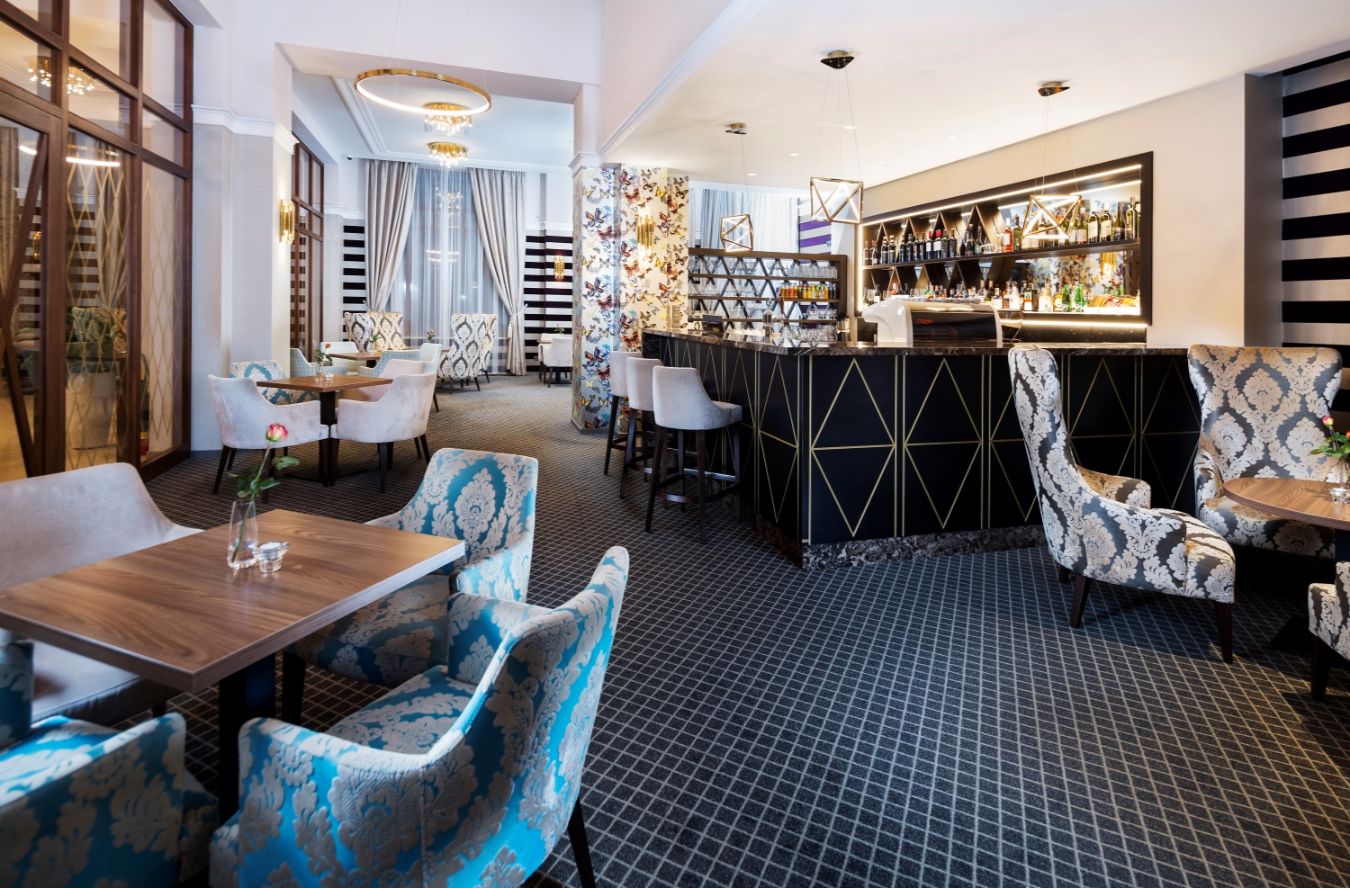 Bookings
Information about gastronomy we will provide on sales@hotelkultura.sk.
We have experience with the preparation of different meals and services for big events (congresses, meetings, proms, weddings) and we will gladly advise you with menu creation.
Possibility of the event booking: prevadzka@hotelkultura.sk